Our 30th anniversary has been celebrated in many small ways, and we were pleased to happily share our story with host Nadia Kidwai of CBC Radio's Weekend Morning Show, who interviewed co-owner Tabitha Langel. 
Listen to the radio interview
 and 
read the profile published on the CBC website.
In the radio interview, Tabitha talks about some of the early memories as well as the challenges over the past 30 years, and how gratifying it is that the neighbourhood supported them from the very beginning in the creation this bakery with a brand new approach.
A WALK DOWN MEMORY LANE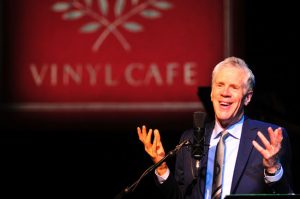 In recognition of our 30th anniversary we've introduced a new page on our site that will begin to tell our story. The first instalment is a 
story written by Stuart McLean
 that was broadcast back in 2006 on CBC Radio's Vinyl Cafe. The page is called 
Our Story
 and we look forward to adding it to its own location on our menu bar in the future. Enjoy the story, you maybe even have heard it on the radio over the years.
NURTURING COMMUNITY: TALL GRASS TURNS 30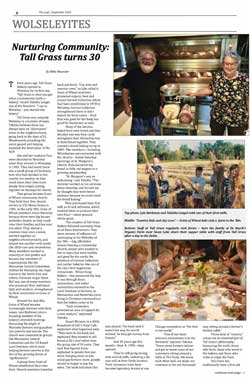 An article in 
this month's issue of the Wolseley Leaf
, written by Mike Maunder, is a well-researched piece that details how it all began, complete with photos and interviews. This is a great piece to sit down and read, in print or 
here online,
 with a cup of tea and a fresh Tall Grass cinnamon bun or a Spelt morning glory muffin! Learn about:
city kids and country cows
deliveries of bread using a little red wagon
Stuart McLean's 2006 Vinyl Cafe broadcast on CBC Radio.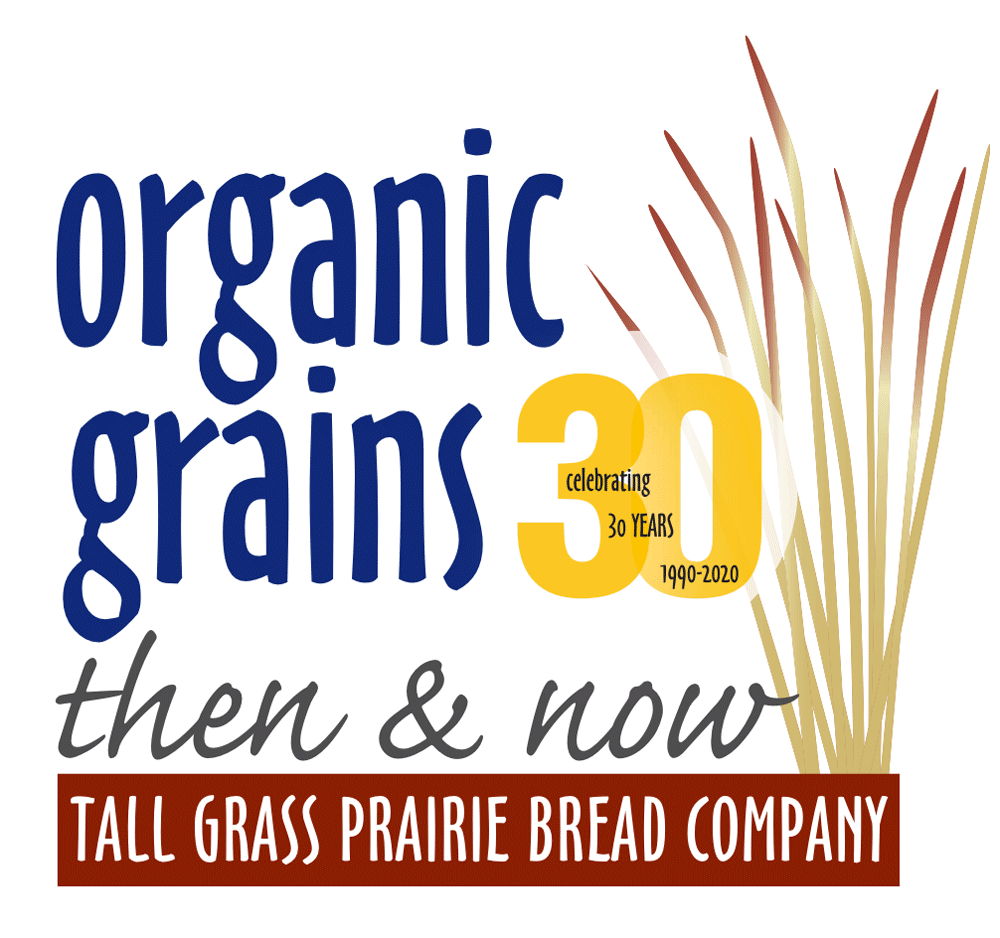 IT WAS THIRTY YEARS AGO TODAY…
This September, 2020, 
Tall Grass Prairie Bread Company
 is celebrating its 30th anniversary! Tall Grass opened a cosy little bakery in the Wolseley neighbourhood of Winnipeg in 1990 with a desire to support Manitoba farmers and bring the production of good food to Winnipeg. Twelve years later, we were privileged to bring organic grains and fresh milling to The Forks. By 2005 the Tall Grass commitment to whole food was expanding. We had so much more to share. We developed hearty, oven-ready meals as well as home style soups, jams, jellies, preserves and pickles, all prepared with the care you've come to expect from us. And so 
Grass Roots Prairie Kitchen
 was born. Every day Tall Grass celebrates the ancient tradition of bread making. Our foundation continues to be daily fresh milling of whole organic grains, including ancient varieties such as Red Fife and Spelt. Our bakeries are where from scratch creations are born and begin to sing their own songs.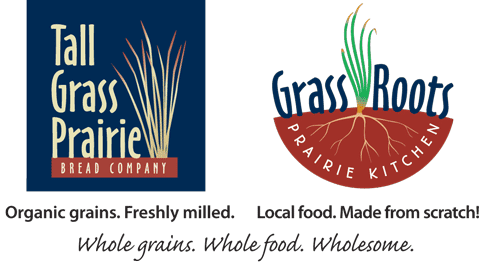 At Tall Grass and Grass Roots we are all about local, organic, and made from scratch. These principles guide us in every step as we create the food we are proud to provide at our three locations and through our catering. From all of us at Tall Grass and Grass Roots, we extend our gratitude and thanks for the support and loyalty that you have extended to our bakeries and our kitchen over the past thirty years. Watch this spot over the next little while as we bring you:
Thanks for the first 30 years, Your friends at Tall Grass and Grass Roots