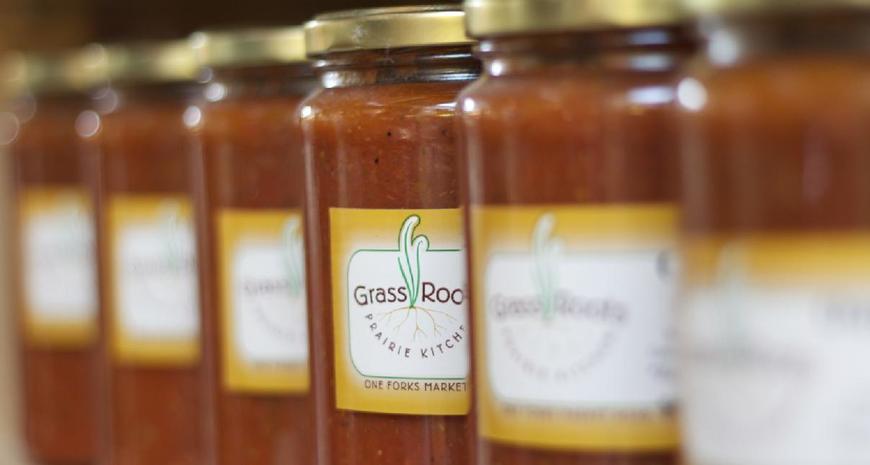 Canning
Today, for many people traditional canning is a comforting memory of warm autumn days, pails of produce, sterilized sealers and rows of gleaming filled jars on the shelf at the end of the day. At Grass Roots Prairie Kitchen we continue to follow the time honoured steps that bring you delicious local canning throughout the seasons. It's a prairie practice that captures the the garden harvest from the farm, and makes it available all year round! We invite you to add Grass Roots canning to your table!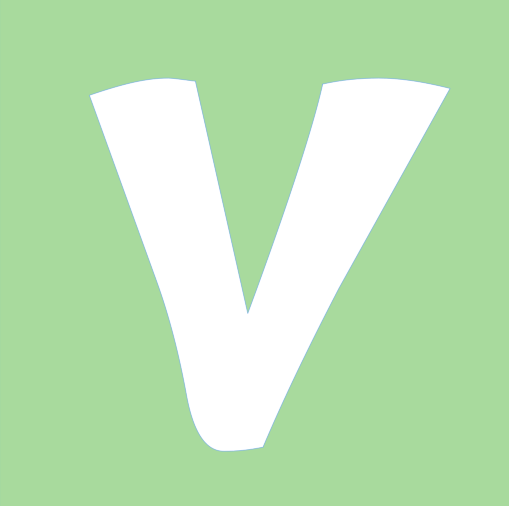 : Consider all Grass Roots canning to be vegan friendly.
Canned seasonal fruit
It's possible to can almost anything. Following is a list of just some of our sweet canning. We use a lightly spiced syrup that includes cloves in much of our canning. It has a lovely flavour which encourages the taste of the fruit to come forward. Our selection of canned fruit changes with each year's harvest and the season!
HOME STYLE APPLE SAUCE
Our Grass Roots apple sauce is made with crab apples, and other apples which come in from farmers' orchards. It goes with absolutely everything!
SOUR CHERRIES
A fruit often used and enjoyed in the Eastern European tradition. This treat is the basis for many exotic meals and desserts.
SPICED HERITAGE MINI APRICOTS
Would you like to add "cute" to a special meal, stuffing or dessert? Try our canned mini local apricots. A visual show stopper, and delicious!
SPICED HERITAGE KERR CRAB APPLES
A delicately spiced light syrup complements the local Kerr crab apples. Great as a dessert, or as a tasty side.
SPICED HERITAGE MINI PEARS
Did you know that pears grow in Manitoba? The flavour of the halved mini pears is enhanced with our light spiced syrup which includes cloves.
PICKLES, SALSAS & CHUTNEYS
This trio of canned items are the details which add just that bit of sparkle to your snack or meal. Serve them to your guests with delight – then listen for the crunch or bite, followed by the appreciative "Ahhh". Most of our pickles are made with a basic brine consisting of water, vinegar, pickling spices, and salt. Garden fresh local produce is the starting point that makes it great!
PICKLES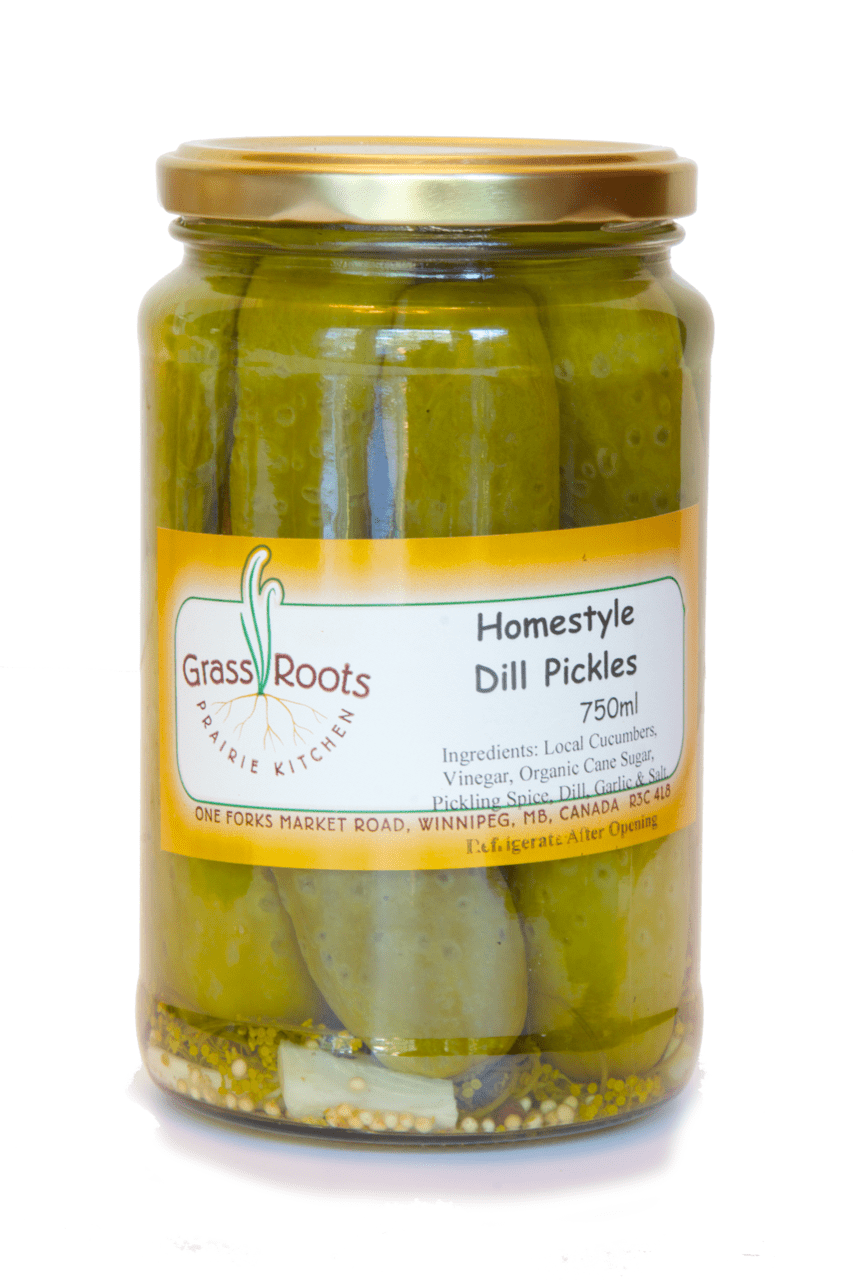 BREAD & BUTTER PICKLES
Mustard and celery seeds, vinegar, and sugar combine to make a pickle your relatives will enjoy.
HOMESTYLE DILL PICKLES
A good number of cucumbers, dill, garlic, vinegar, pickling spice and salt are packed into every jar.
MUSTARD PICKLES
A delicious mustard sauce, is what keeps this very popular pickle at the forefront. Get yours before they are gone!
PICKLED ASPARAGUS
A basic brine of water, vinegar, pickling spice and salt keeps this spring vegetable a treasured addition to your pantry and your table all year around.
PICKLED BEANS
Pickled long green beans are finding new favour, and are experiencing an expanding fan base. Get this crunchy treat before they sell out.
PICKLED BEETS
The spicing says home-made — so much so, that you'd think they were canned in your own kitchen! Leave the stained purple fingers to us.
PICKLED BRUSSEL SPROUTS
An equal opportunity vegetable – about 50% of people like them, and others just don't. Par boiled and pickled, they become compact little appetizers. Maybe try them again.
PICKLED HERITAGE CARROTS, WITH DILL
Long and lovely carrots maintain that crunchy perfection, and are pickled in our basic brine, making Bugs Bunny and many others – happy and hoppy!
PICKLED JALAPEñO PEPPERS
These more than flavourful chili peppers that are well-known for their hot heat are enjoyed with great gusto by those among us with hale and hearty taste buds!
PICKLED PEPPERS
The point is that although Peter Piper picked a peck of pickled peppers, as a Grass Roots customer you don't have to go through all of that. You can just pick them up at our Forks Market shop!
ZUCCHINI PICKLES
A good way for Grass Roots to capture the abundance of a zucchini harvest gone beyond bountiful. (And of course, there is always Chocolate Zucchini Loaf at Tall Grass Bakery!)
GRASS ROOTS SALSAS
Choose between mild, medium or hot. Made in the fall, featuring Manitoba tomatoes, peppers, onion, and garlic – this richly spiced snacking treat has won the hearts of many of our customers. Considered by some to be the city's best – we think it's sure to be love at first bite! You decide!
CHUTNEYS
A mixture containing fruit, spices, sugar and vinegar, this flavourful savoury side is eaten cold, especially with meat or cheese. Spice up your plate with these choices!
AUTUMN GLORY CHUTNEY
Pumpkin and eggplant come together in a curry base, making a perfect meal when served with rice, or in a sandwich.
PEACH & APRICOT CHUTNEY
This chutney combines summer fruits and spices for a great taste that works any time of the year.
RHUBARB & APPLE CHUTNEY
If you love rhubarb in pie, this is another great way to enjoy the tart fruit! It combines so well with apples!
CONDIMENTS
And where would we be without our condiments? Defined as a spice, sauce, or preparation that is added to food, most typically after cooking – the role of condiments is to enhance the flavour, or to complement a dish. Which Grass Roots condiments would you like to try?
GRASS ROOTS MANITOBA MUSTARD
Look for this new product on our shelves. Made from scratch with local mustard seeds, including the whole seeds, as well. A tasty treat with lots of texture!
GRASS ROOTS RELISH
Do you relish – relish? We do, too, so we've recently started making our own. It's expected when serving hot dogs, and exciting when added elsewhere.
JALAPEñO SWEET CHILI JELLY
This jelly may well be the embodiment of that phrase "zippity doo dah"! It's a snappy little jelly that is delicious on rice, pumps up your soup broth, and is a perfect glaze. Pure happiness in a jar!
Wild highbush cranberry (Kalyna) SAUCE
A tart, local fruit particularly appreciated in kitchens of Eastern European heritage, this sauce is a must have addition to poultry and fish dishes.
ORANGE PEPPER JELLY
The citrus flavour of oranges gives this sweet and tangy jelly its zest. Perfect on a cheese tray, served with crackers and/or baguettes.