Tall Grass Prairie Bread Company

Tall Grass opening its Wolseley doors Tuesday, May 26
[WINNIPEG May 20, 2020]
Dear Tall Grass Customers,
We're all looking forward to the reopening of our bakeries. To quote The Beatles, "Here Comes the Sun"! Tall Grass is welcoming the public through its Wolseley doors Tuesday, May 26, and to our bakery in The Forks Market some time in early June.
In Wolseley, we are allowing two customers at a time into our bakery, while still offering pre-paid pick-up and delivery orders.
Safety is our priority. We have moved our cash registers 10 feet apart and installed protective guards for counter staff and customers. Changes to our card payment machine will streamline payments. We are also building a pick-up window for pre-paid orders.
When we open, our Wolseley hours will be Tuesday to Friday from 7 am to 6 pm, and Saturday from 7 am to 5 pm. We will be closed Sunday and Monday for now. At the moment, we are not yet sure if pre-paid orders can be picked up throughout the day or if we will have a set pick-up time as we do now. We will keep you posted!
We've learned during the pandemic that everything is one step at a time. Every day we learn something new and improve what we do a little bit. Everything may not be quite ready on May 26 but the safety essentials will be in place.
And what about The Forks Market?
The Forks Market is in the process of reopening. Tall Grass and Grass Roots at The Forks are waiting for details from Forks management to determine our June hours.
We thank you for your amazing support during the past 8 weeks. Seeing your joyful faces during pick ups and deliveries has been very uplifting. There has been something profoundly communal and transformative in these encounters. The degree of kindness and gentleness has been truly extraordinary.
Many thanks,
The Tall Grass and Grass Roots team!
PS: While we prepare to invite customers back into our stores, you can pick up our baking at many Vita Health locations, the Food Fare at Portage & Arlington, and through Fresh Option Organic Delivery.
Whenever possible we are using electric, hybrid-electric, hybrid-propane and vegetable oil powered vehicles and also a small 4-cylinder gasoline van with a large load capacity in order to meet our own standards for environmental integrity and your need for great bread!
In all cases,
physical distancing
is being assured as no customers are allowed inside the store, and staff are working individually in separate job areas.
Thank you for supporting each other during this difficult time for the world. May we all stay safe.
During this time of necessary adjustments for all of us, our first priority is maintaining the safety of our customers and staff. You are welcome to call us with your suggestions and questions. Tabitha Langel, one of our co-owners, may be reached on her cell phone at 204-470-8570. She will gladly talk to you. Let's take care of each other and rise to the occasion with courage.

– from all of us at Tall Grass bakery
We're taking baby steps to opening!
[WINNIPEG, May 11, 2020]
Tall Grass is working on a safe way to open the front door of our Wolseley Bakery to customers, while at the same time maintaining our Pickup & Delivery service which is enjoyed by many. Because of our Bakery's small size this is a challenge, but with the help of some amazing crafts people, and builders, we hope to re-open our doors to you in the near future. We will keep you posted. Your support inspires us. You put a spring into our steps – as we all step into spring. Thank you!
The Tall Grass Co-owners.
Spring has sprung, the greens have riz…
… I wonder where my salad bowl is! Calling all salad-lovers. Tall Grass is now receiving regular deliveries of local salad greens, grown at the Harms family farm in Geneviève, MB. Our long-time regular customers will remember with great delight the delicious lettuce greens that come from this farm. Rinsed with artesian well water, air dried, and delivered the same day, these delicious fresh greens keep well. Thank you to our Mother the Earth and the Harms family for this first taste of spring. Use them for side salads, main salads or to spark up your sandwiches.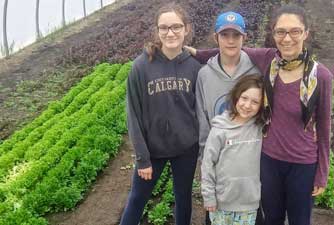 Thanks to our farmers, we have flour
At Tall Grass, we love supporting home bakers and bread adventurers! Thanks to the lovely folks at
DeRuyck's Top of the Hill Farm
, we now have organic whole wheat flour for sale, as well as white organic flour. Both are available for pickup and delivery.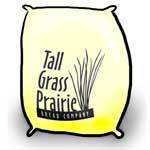 Join in the song!
As was reported on local CBC Radio News on Saturday, March 21, Tabitha Langel has invited everyone to join in the singing of The Beatles' classic Yellow Submarine, from their balconies, porches and front steps any day at 4 pm as a way of keeping up our spirits throughout this time! And if you can't carry a tune, Tabitha is asking you to carry out a pot or pan, to add percussion to the voices. Let's all chime in!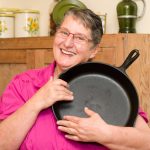 ---
Welcome to Tall Grass!
Tall Grass Prairie Bread Company and Grass Roots Prairie Kitchen acknowledge that we are located on the ancestral lands of the Anishinaabeg, Dakota, and Ininiwak. We would also like to acknowledge the other First Nations such as the Anish-Ininiwak, Dene, and Nehethowuk who gathered at this ancient site sharing these lands and waterways. We also acknowledge that we are on the homeland of the Métis and are also grateful to the First Nations of Treaty One who agreed to share this beautiful prairie land giving us the opportunity to cook and bake for you.
The foundation of Tall Grass Prairie Bread Company has always been based on baking with heritage varieties of organic wheat, grown by Manitoba farmers. We opened Tall Grass in Winnipeg's Wolseley neighbourhood in 1990, thinking we were just starting a cosy little bakery.
Word of the small bakery spread quickly. We were making connections with local farmers, buying organic wheat, milling our own flour and baking from scratch. More than 25 years later, there are two Tall Grass bakery locations: one in Wolseley and the other at The Forks Market, along with Grass Roots Prairie Kitchen. We use Red Fife wheat in our bakery, a tasty, nutty ancient variety. It joined Spelt, another ancient grain, known for its low glycemic index and lower gluten content. As bakers in the land where we live and work, we consider it an honour to bake with these two ancient grains.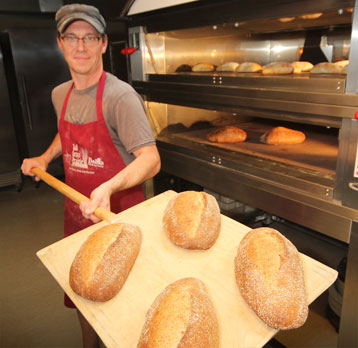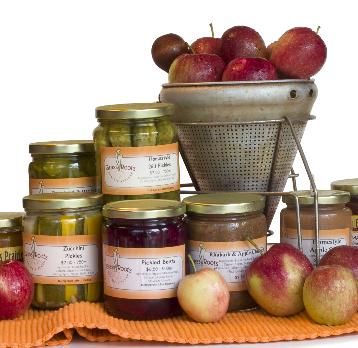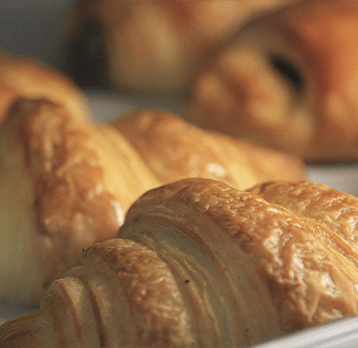 Featuring Desem breads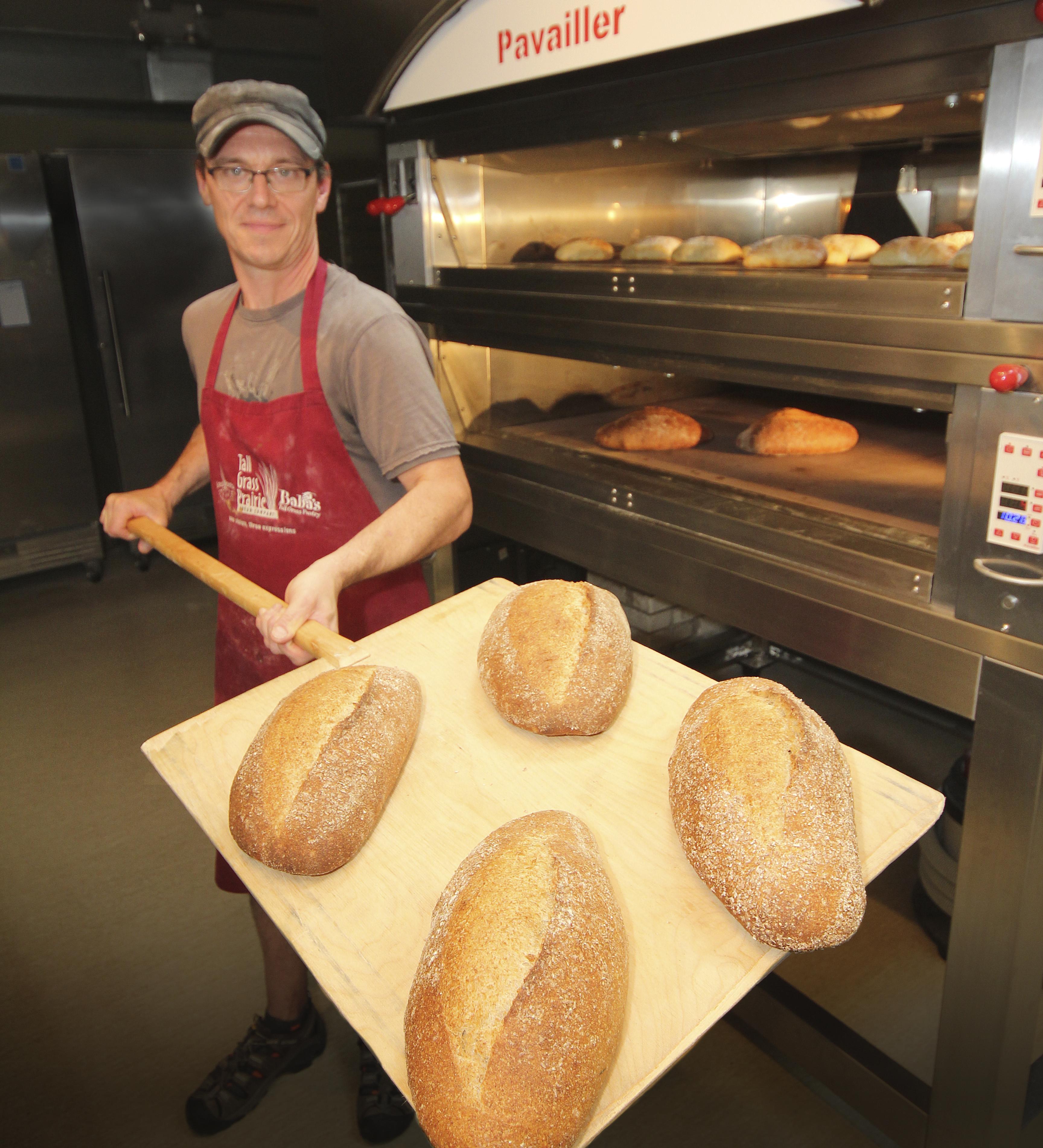 The loaves come out of the oven – crusty on the outside and chewy on the inside. These are the hallmarks of the European-inspired, naturally leavened loaves featuring a sourdough starter. Desem breads are also well known for what's not in them – no added commercial yeast, oil, sugar or honey. In the 'Desem' fermentation process, a natural culture occurs that allows the bread to rise. At Tall Grass Prairie Bread Company, it all starts with our own freshly ground organic whole grain flour made from Red Fife, Spelt and Rye, as well as other grains. A growing appreciation for the Desem style of nutrient-rich sourdough baking demands the use of a brick oven to bring out the finer details, as was done in Europe for centuries. This is where our brick oven upstairs at our bakery in Wolseley is at its best. Try these finely crafted Desem breads, including our:
Fig walnut / Olive rosemary
Heavy German Rye
Multigrain sourdough
Onion Rye.
Potato dill
Spelt sourdough
Also emerging fresh from this oven are Ciabatta buns and baguettes, and the occasional pizza. Enjoy!
Traditional canning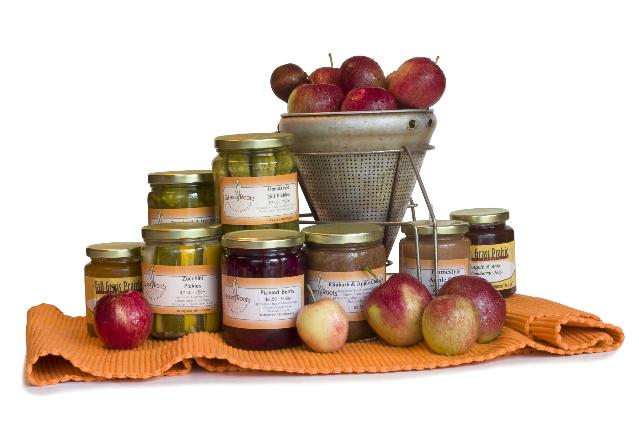 Who has the time for traditional canning, the way Granny did it? We do! At Grass Roots Prairie Kitchen we follow the time-honoured steps that bring you delicious local canning from the farm to your table. Come and watch us at working during the late summer and into the autumn at our kitchen in The Forks Market as we bring you summer in a jar through this prairie custom. Our delicious choices include, but are not limited to:
Apple and wild cranberry jam
Manitoba Saskatoon jam
Apricot sunrise jam
Homestyle apple sauce
Rhubarb apple chutney
Salsas (mild, medium, or hot)
Homestyle dill pickles
Bread and butter pickles
Pickled beets
and much, much more!
At Grass Roots Prairie Kitchen, we are preserving more than food. We are preserving a heritage. A selection of our canned items is also available at Tall Grass Prairie Bread Company in Wolseley, 859 Westminster Avenue, and Tall Grass in The Forks Market.
Our hours
After the COVID-19 restrictions are lifted, we will return to our usual hours below.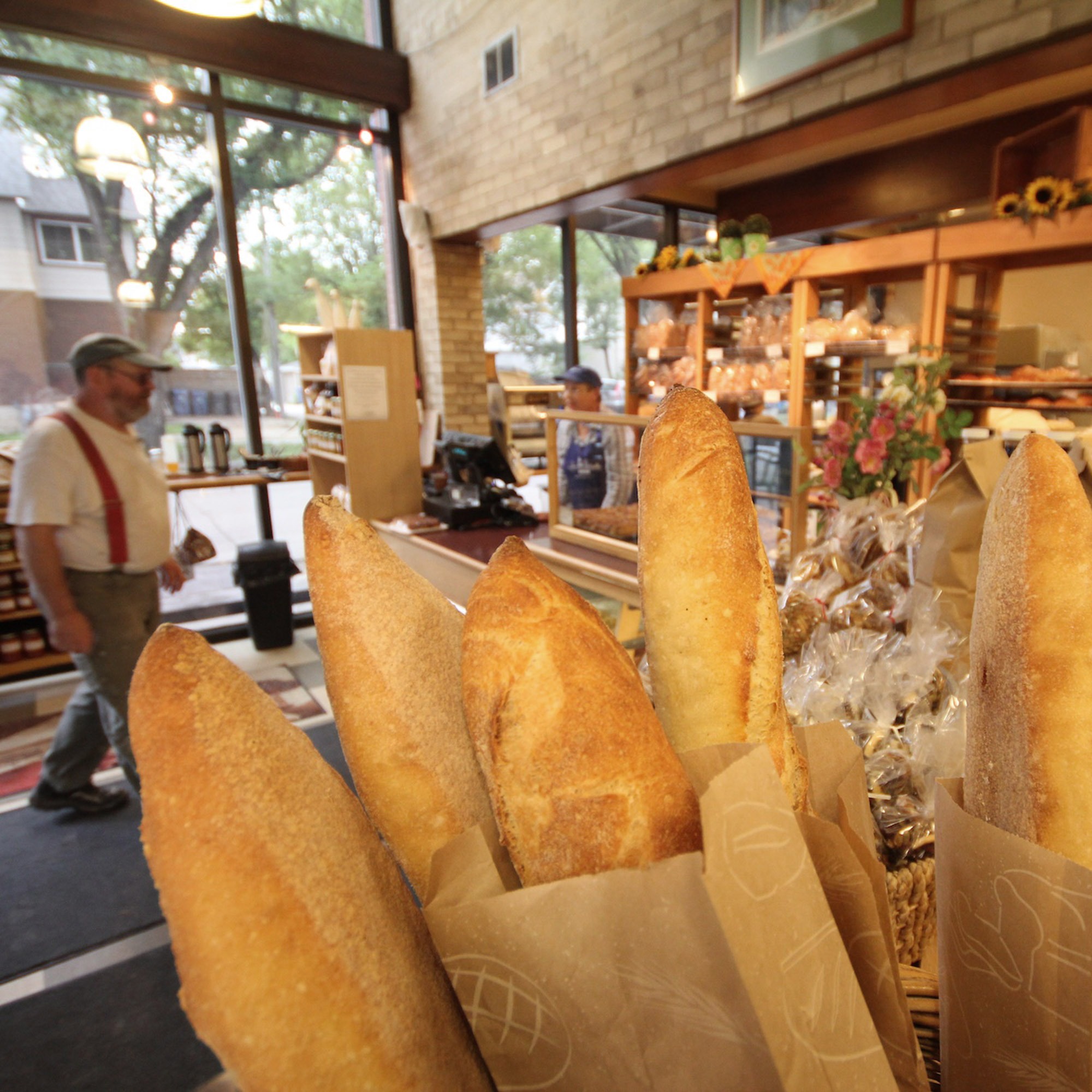 Tall Grass Prairie Bread Company in Wolseley, 859 Westminster
Monday – Friday: 7 AM-6 PM Saturday: 7 AM-5 PM Closed Sundays and all holidays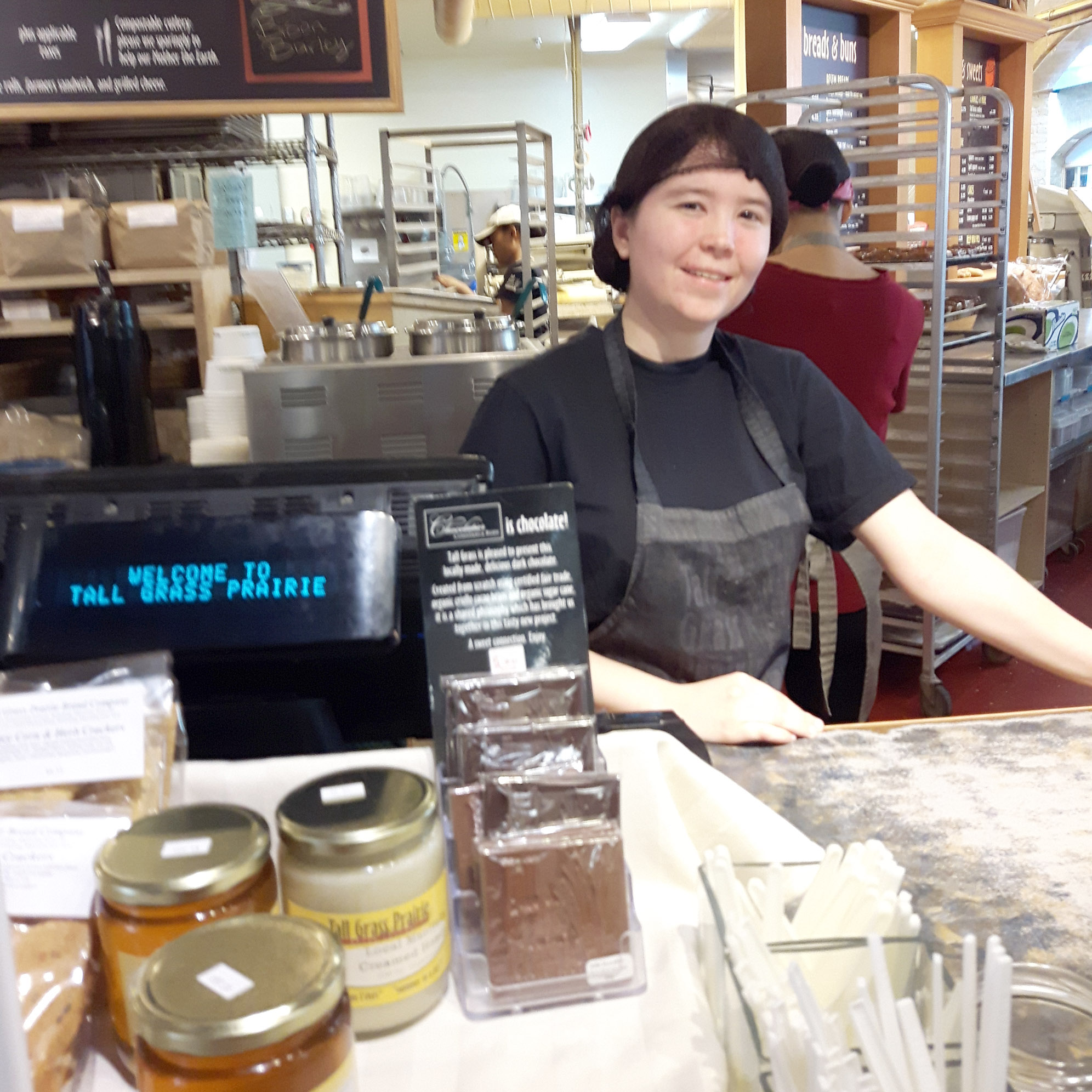 Tall Grass Prairie Bread Company in The Forks Market
OPEN every day, 7 days a week Monday – Sunday: 7 AM-8:00 PM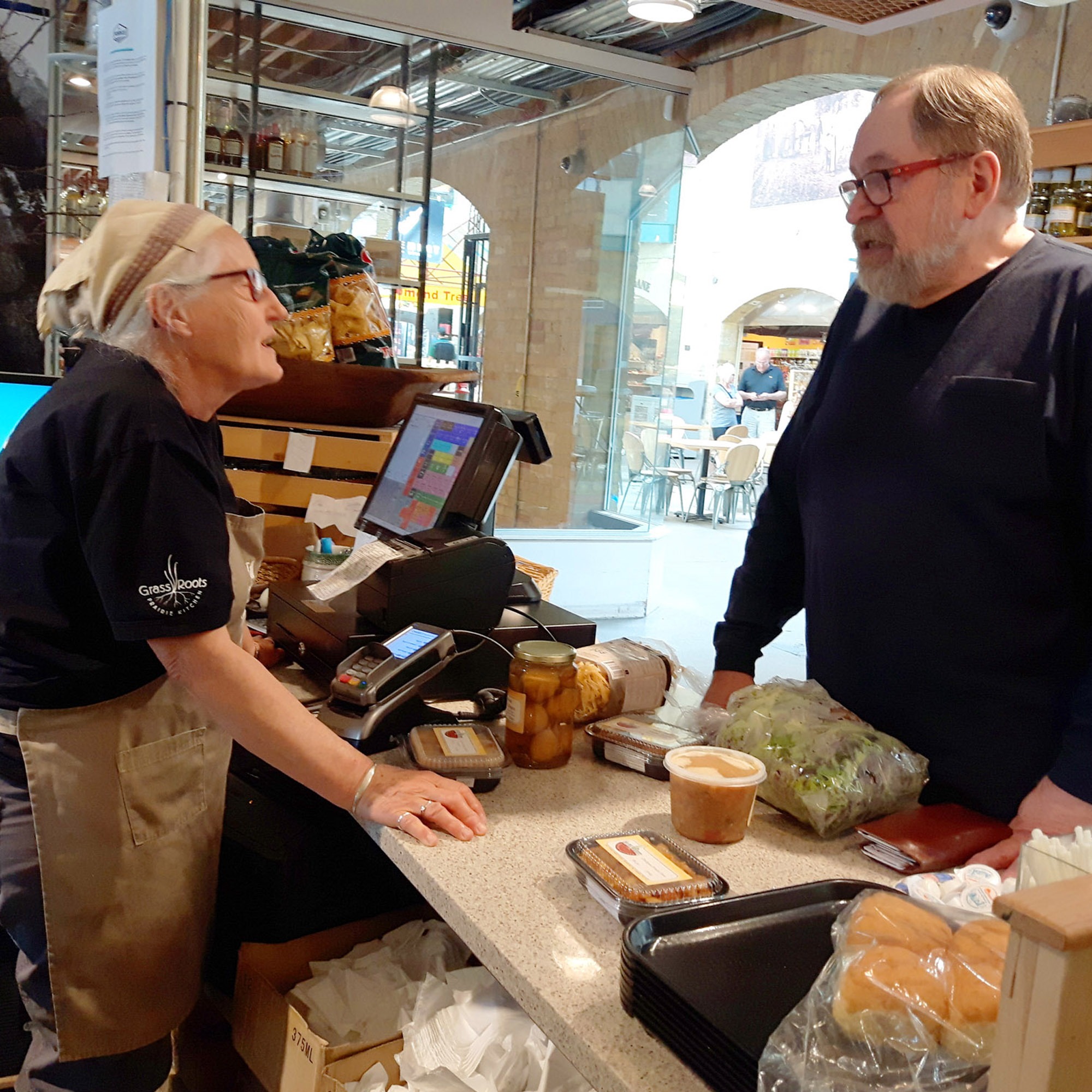 Grass Roots Prairie Kitchen in The Forks Market
OPEN every day, 7 days a week Monday – Sunday: 9:30 AM-6:30 PM
At The Forks Market, we are open most holidays except: Remembrance Day (November 11) & Christmas Day (December 25)