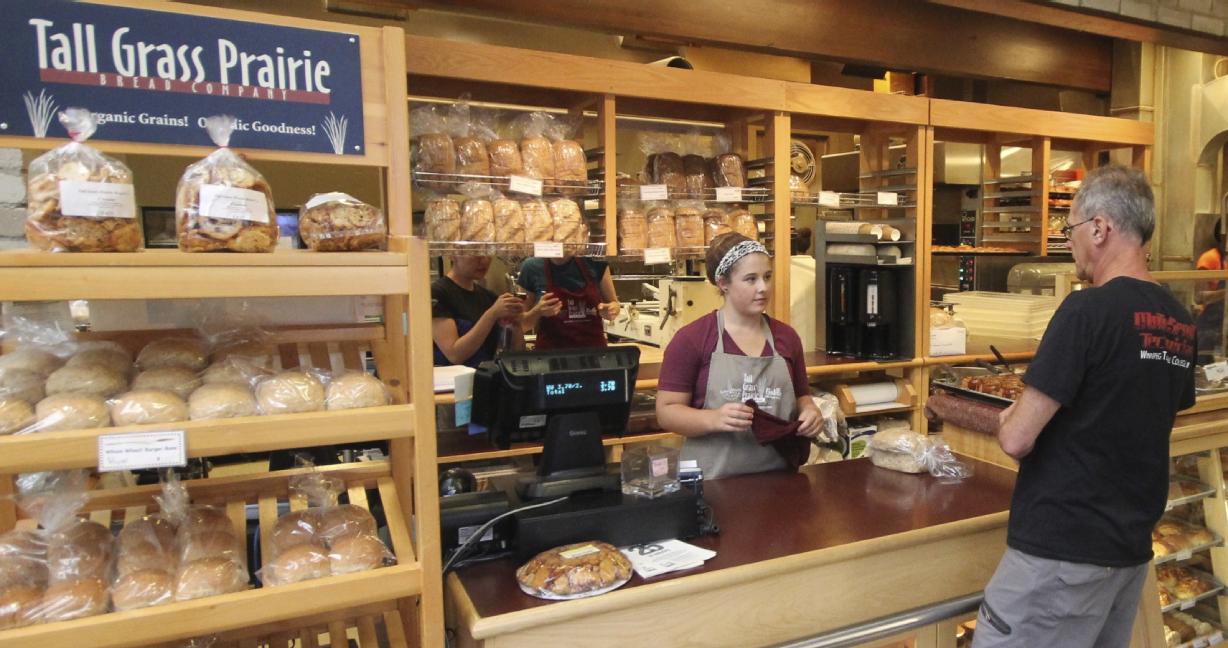 About organic grains! local goodness!
We are what we bake
At Tall Grass Prairie Bread Company we celebrate the ancient tradition of bread making with every loaf. We work with a number of Manitoba family farms, each growing special varieties of local organic grains for use at Tall Grass. This whole grain is milled daily into fresh flour using our stone mills. Our bakers love working with the freshest of flour available, and are passionate about their craft.
We believe in the goodness inherent in every loaf. Bread sustains life. Bread tastes great. Bread looks beautiful. Bread has spiritual significance. Bread is food for body and soul. Our commitment to these principles applies to everything we bake — from hearty loaves, to croissants, and Saskatoon pies.
And then there's our classic Winnipeg whole wheat cinnamon buns! Have you tried them? Our sweet treats are also part of our tradition of from-scratch baking.
Come and celebrate bread with us!