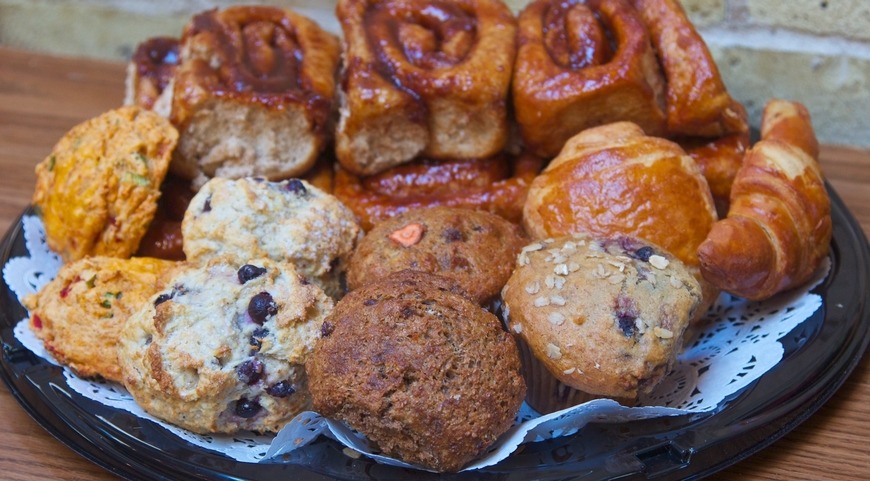 Breakfast platters
Tall Grass Prairie Bread Company breakfast platters can be tailored to your group and what they like. Choose from our line of baked goods – either sweet or savoury, and there's always the opportunity to combine both.
Baked treats
Choose from fresh, out-of-the-oven mini versions of our classic, organic cinnamon buns, muffins, biscuits and croissants. While the bulk of our baking is made with
Red Fife
flour, certain items such as the Morning Glory muffins, as well as date squares and fruit squares are made with
Spelt
flour. Spelt has a low glycemic index and is often tolerated by people with gluten sensitivity.
SAVOURY BREAKFAST SQUARES
This catering-size version of our yummy bread/egg-based breakfast square features local cheese and seasonal vegetables. It's finger food friendly. Please allow 48 hours notice for your savoury square order. Call us at 204-947-1297 to work out the details of your catering order. We will put together a super selection to meet your needs. Your guests will not be able to resist the compelling aromas of our fresh Tall Grass whole wheat cinnamon buns, as well as other sweet and savoury baked treats! Print out our
two page catering menu (pdf)
which provides pricing details.