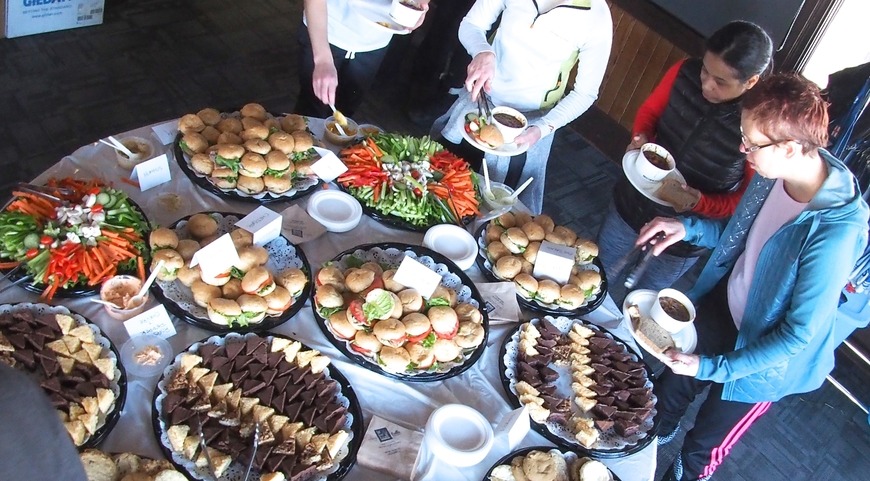 Breakfasts and snacks
The main focus of
Tall Grass
Prairie Bread Company catering is on baked goods for morning meetings as well as snack breaks. We put together tasty arrangements for business, government and educational meetings, and can also supply conferences and other larger events.
We cater meetings from 30 to 3,000 people with our cinnamon buns, muffins, scones, squares, cookies and platters. We also have lovely arrangements of fruit, veggies or cheeses. We require 24 hours notice, and would even appreciate 48 hours for small breakfast and snack events. If you are in a pinch, call us and we'll see if we can make it work. We generally do NOT cater coffee, lunches or suppers, except for larger events, and by special arrangement. We require at least two weeks notice for these bigger functions (50 people and more).
two page catering menu (pdf)
which provides pricing details.