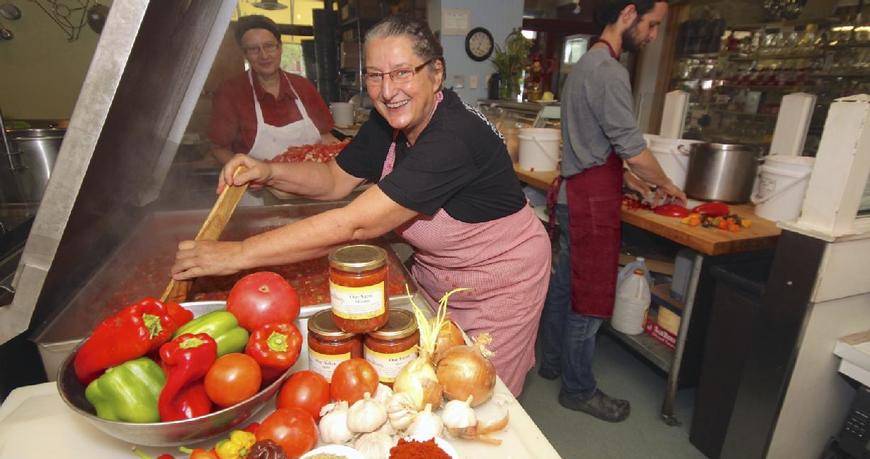 About local food. Made from scratch!
We are what we make
Welcome to Grass Roots Prairie Kitchen!
Grass Roots in The Forks Market
204-942-5097 Daily 10 AM – 6 PM Or if it's more convenient for you, try our
pick up and delivery
service. See our
HOME
page for details.
Please note:
Menu items have changed somewhat during the past three years. Find out about your favourites by calling us.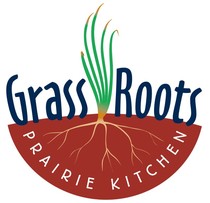 The Tall Grass Prairie Bread Company vision of whole foods and support for local, organic farmers extends to our sister business, Grass Roots Prairie Kitchen. Every thing we make in this kitchen, located just across the hall from our bakery in The Forks Market, shares the same high standards you've come to expect from Tall Grass. We feature hot meals, that are wholesome and ready for you in just a few minutes. Choose from creative and delicious vegetarian or meat selections.
In our fridges and freezers you will find a wide selection of meals that you can heat and eat at home. Round out these meals with other take-home delights, including home-style soups and salads, all made right here. We even have our very own crackers and dips.
The traditional craft of seasonal canning is honoured at Grass Roots through a wide range of pickles and salsas, preserved vegetables, as well as jams, jellies and fruit. We carry a selection of natural groceries including locally made pasta, soup bases, flours and grains.
Take Us home with you!
Grass Roots Prairie Kitchen – The Forks
1 Forks Market Road, Winnipeg MB (
map
) Kitchen
204-942-5097
| Office 204-947-1297 | Facsimile 204-943-2818 Email:
theforks@tallgrassbakery.ca
Please see the
Tall Grass Home page
for the most updated hours. Also check out the details of our
Tall Grass pickup and delivery service
on that same page, for a variety of baked goods and other items, available at this time. Grass Roots is open daily 9 AM – 6 PM We are also open
most
holidays except: Remembrance Day (November 11) & Christmas (December 25).
Payment
We offer the convenience of several payment options at all our locations: