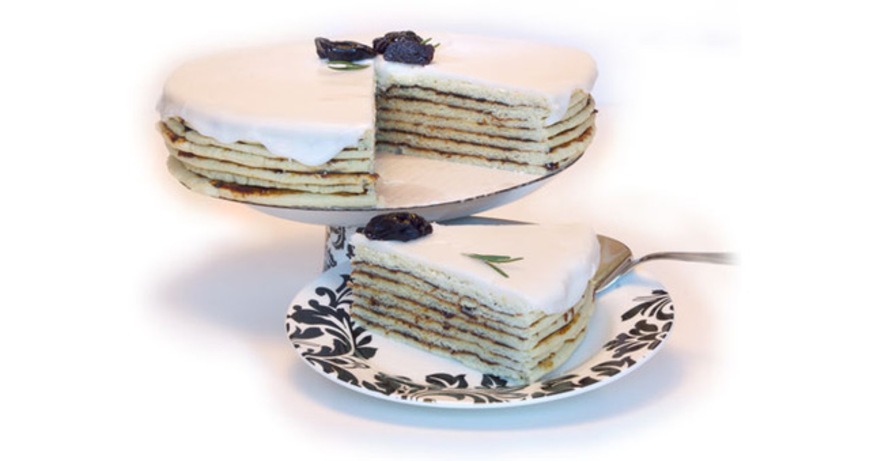 Seasonal celebrations and special occasions
Each season, holiday, and occasion has a special ingredient – love. At Tall Grass Prairie Bread Company we recognize this, and help you celebrate these times with special baking, to be shared with family and friends and other who are dear to you.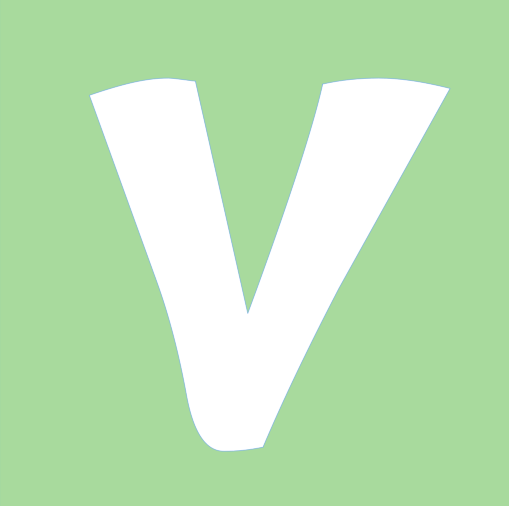 Look for this symbol to identify our vegan friendly options
Baking for Seasonal Celebrations
New Year
The King's Cake (Galette des rois)
An amazing January treat that pays homage to a French tradition of the Middle Ages. A treasure is baked into this cake, rewarding the finder with the title "King/Queen for the Day!"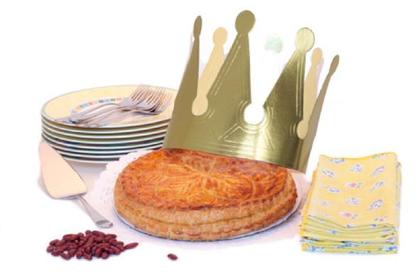 Valentine's day
Red river hearts
A heart-shaped cookie filled with a delectable glaze made with our own local raspberry and wild cranberry blend. A visual and sensory delight.
mocha kisses
A sensuous, rich Valentine's cookie made with butter, chocolate, coffee and yes, sugar. A dozen oughtta do it.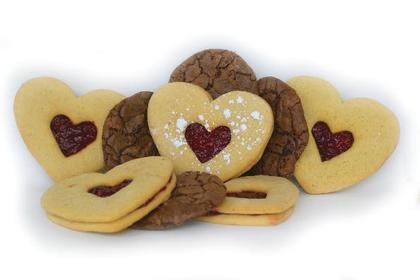 St. Patrick's Day
At Tall Grass try
Shamrock mint cookies
Enjoy these buttery sugar cookies dipped in mint chocolate. A gentle coming together of flavours pairs perfectly with good friends, chat and a cup of tea.
Irish soda bread
Our bakers have their version of this traditional loaf. Raisins and a hint of anise make this bread stand out. The savoury slices can be eaten on their own, or included as a side.
Grass Roots marks the celebration with
Irish lamb stew
Slow cooking wins the day as local lamb is simmered with dark stout. Chopped organic and local vegetables accompany the meat, and a succulent broth brings the ingredients together.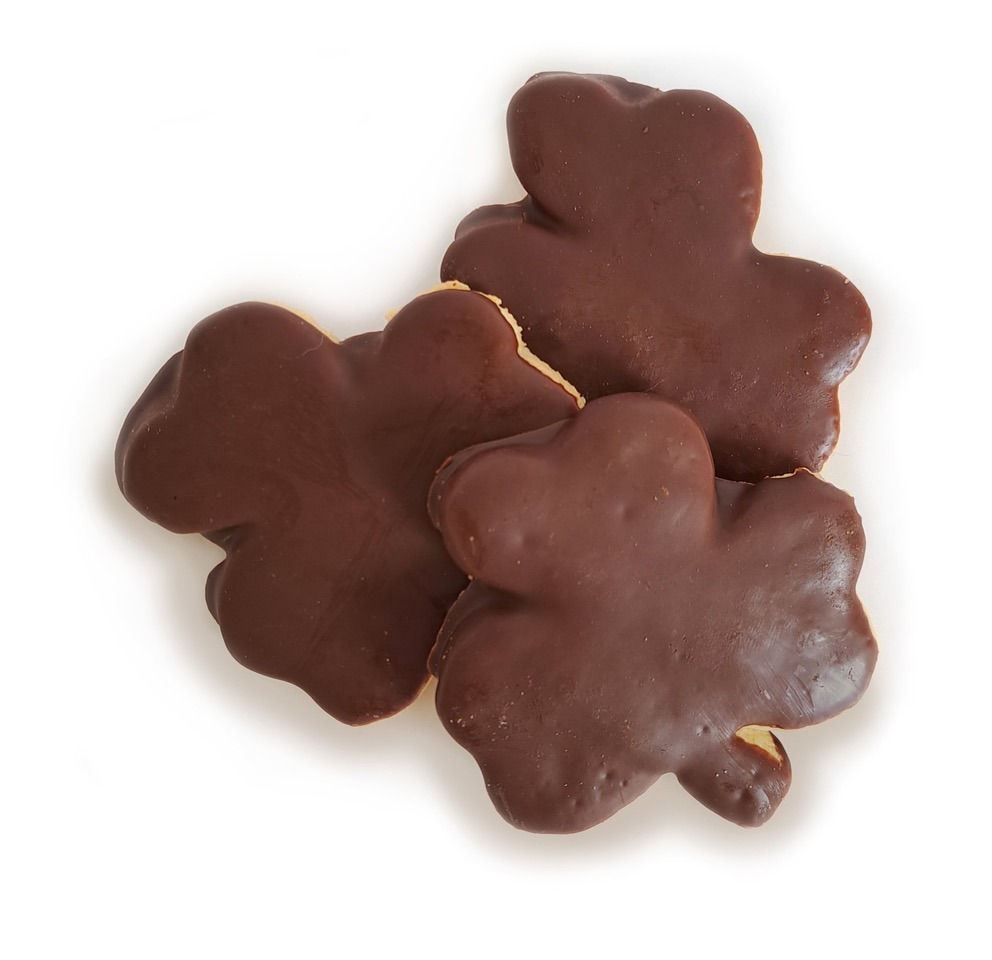 Easter
Butter Lambs
Made from real butter – with bay leaf ears, eyes of cloves and a little raffia bow. A butter lamb centerpiece on your table adds a touch of gentle delight. Made with a century old Dutch wooden butter press, brought from Holland by Wolseley staff member, Lani.
Christopomo Bread
From the Greek Orthodox tradition, this bread combines butter, eggs, honey, and anise, with the result being a cake-like texture. A combination of braiding and almonds decorate the top of the bread.
Hot Cross Buns
These spicy fruit-laden and tasty buns are an ancient British tradition, that marked the vernal, or spring, equinox. Later they were absorbed into the Christian faith, with the addition of a cross to the top.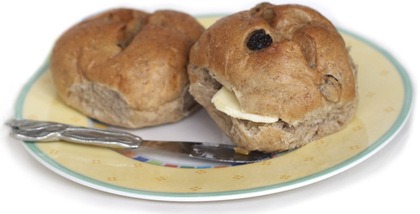 Fruit Bread
When you add fruit to a lovely light organic bread dough, there's a sweet simple harmony that blesses the senses.
Saffron Bread
A gentle-tasting sweet dough is mixed with raisins, saffron, and a hint of orange.
Braided and baked for a handsome presentation, poppy seeds decorate the top.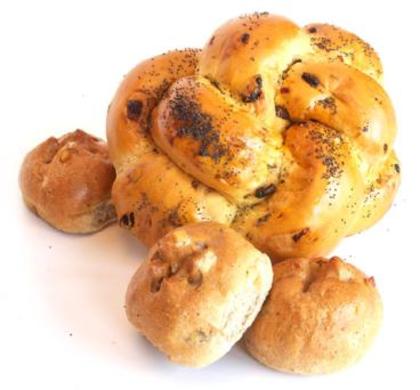 Spring chick Cookies
A delicate butter cookie cut into the shape of a spring chick, and decorated with chocolate icing.
These chicks are darling to look at, decorate your table and excellent to munch on.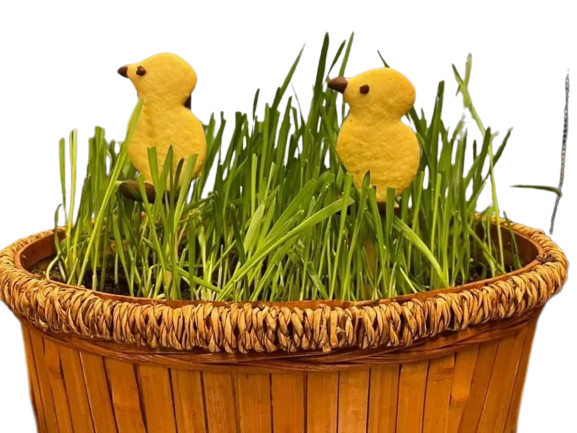 Savoury choices at Grass Roots Prairie Kitchen
Lamb stew
Lamb meatballs
Saffron rice pilaf
Polenta
Summer
Bannock celebration
Our twist on this traditional Indigenous staple includes local wild rice. Offered as-is or dressed up with butter and our own Manitoba Saskatoon jam. Particluarly celebrated in the summer, these satisfying treats are available year-round.
queen elizabeth cake
A rich date and walnut cake created for the Queen's coronation in 1953, has the regal distinction of a delectable baked coconut topping. We first start baking this desert in May in celebration of Mothers Day, and continue to make it throughout most of the summer. It's perfect for tea parties.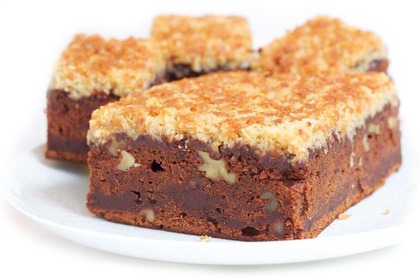 maple leaf cookies
What could be more iconic for Canada Day than maple leaf cookies? Made with syrup from our local Manitoba maples. Enjoy them at a parade or under the fireworks.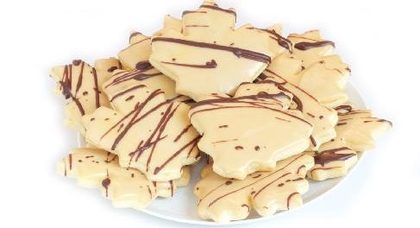 Thanksgiving
Harvest Bread
We wait all year to make this favourite. A celebration of the prairie harvest – this bread brims with natural, local, organic grains, including corn.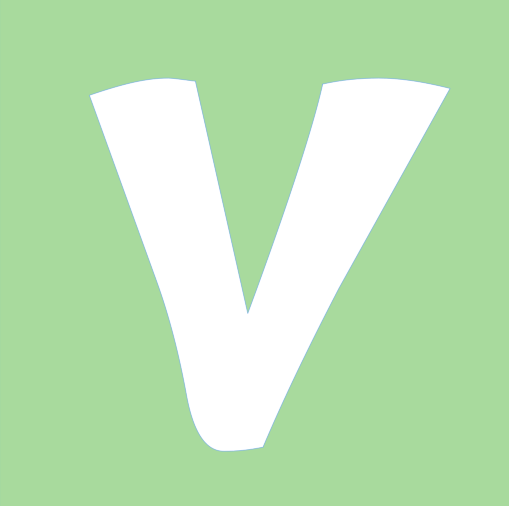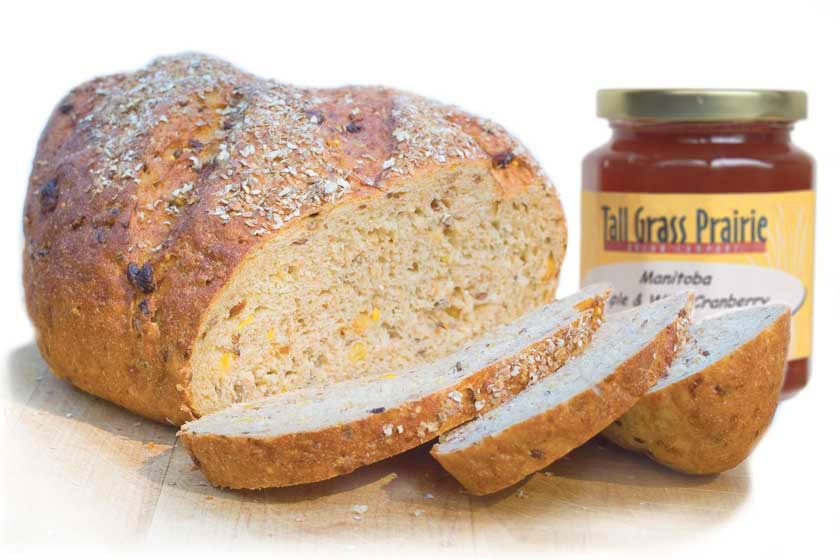 Prairie Pumpkin Cheesecake
The rich creamy density of cheesecake combines perfectly with the complex flavours of this autumn dessert. Serve with whipped cream and indulge your guests.
Deep Dish Pumpkin Pie
Our pies are made from beautiful freshly pressed farm-grown Manitoba prairie pumpkins of all shapes and sizes. A signature pastry maple leaf is placed into the top of each deep dish pumpkin pie.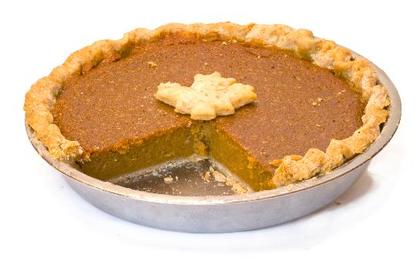 other Pumpkin specials
You know that pumpkin can be baked into many delicous sweet treats. We've got pumpkin muffins and loaves, and can barely keep up with the demand for pumpkin brownies.
Savoury choices at grass roots prairie kitchen
Christmas
Saffron Bread
A gentle-tasting sweet dough is mixed with raisins, saffron and a hint of orange. Braided and baked for a handsome presentation. Poppy seeds decorate the top.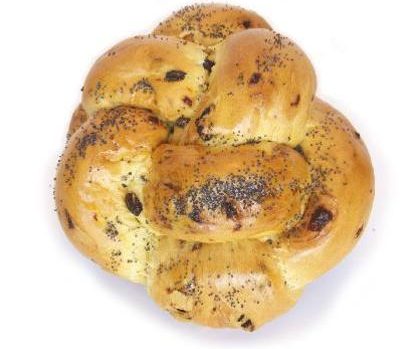 Fruit Bread
When you add fruit to a lovely light bread dough there is a sweet, simple harmony that blesses the senses.
Fruit Cake
A traditional recipe celebrating the history and the season, with a fruit and nut-laden cake mixture. Leave it to us to have remembered to start the process months ago.
Vínarterta
We thank the Icelandic community for this traditional sweet treat. We especially thank Signi and her grandmother for teaching us their time-honoured method. Available with or without icing.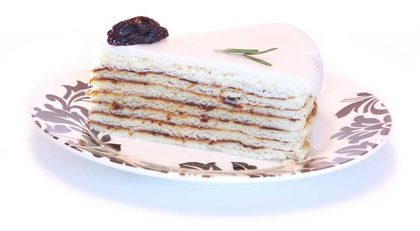 Cookies
Florentines
It's wonderful what you can make with chocolate, candied orange peel, and almonds!
Hazelnut Chocolate Dreams
Indulge yourself and your guests in this rich, buttery, hazelnut cookie – dipped in chocolate.
Mocha Kisses
A delightful blend of butter, chocolate, coffee, and sugar. Share them.
Russian Tea Biscuits
This royal shortbread creation is made with butter and crushed pecans.
Christmas choices at Grass Roots
Soups, including borscht
Cranberry relish
Complete traditional turkey feast,
for one or two people
Tourtière
Perogies
Plum pudding with sauce
Mincemeat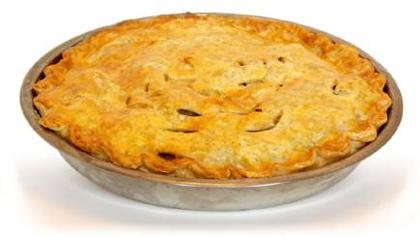 Special Occasions
Traditional breads for cultural celebrations
Intricately braided Ukrainian wedding breads.
Cakes to celebrate your personal milestones
If it's important enough to mark an occasion, let us make a cake for that day.
Wedding Cakes
The Tall Grass approach is carefully selected local ingredients, which are lovingly prepared. Our wedding cakes are a single layer, pan sized, often decorated with natural flowers to delight you and your guests.