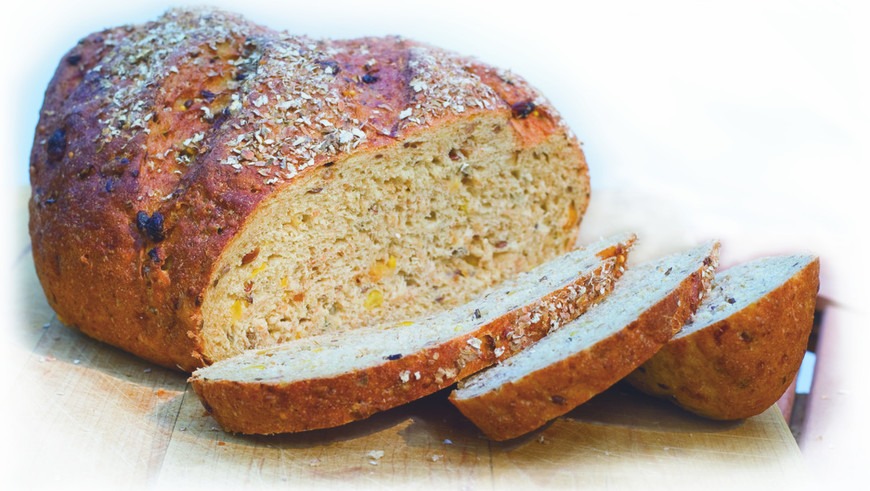 About goodness & grains
Whole grains. Whole foods. Wholesome.
For more than 25 years Tall Grass Prairie Bread Company has celebrated the ancient tradition of bread making. We're all about local, organic and made from scratch. Our foundation has always been older varieties of organic grains grown in Manitoba – particularly Red Fife and Spelt.
On many days, farmers from across the province deliver their harvests to us. We also have our own grain truck to haul Red Fife from Gilbert Plains to the city. Daily we maintain the time-honoured practice of stone ground milling on-site, which enhances the flavour, texture and inherent nutritional value of our flours.
It is our attention to these details from the farm to your table – which resonates in every fresh loaf of our bread.